A HERO AND A GARDEN [jam ver.]
A HERO AND A GARDEN now on switch, ps4 & xb1! ✨
---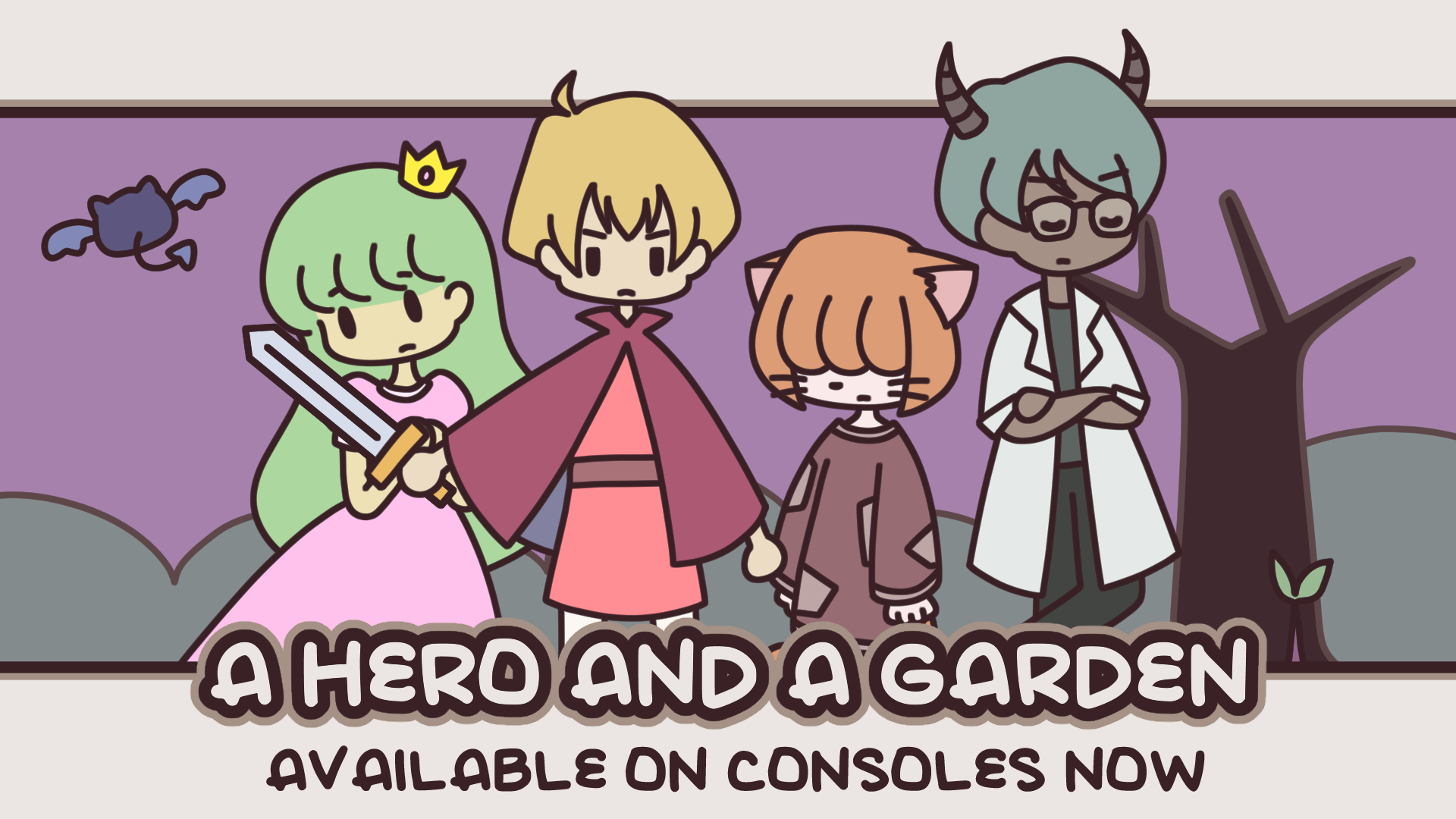 hello!!! a hero and a garden is now available on CONSOLES! (that is, switch, ps4, & xb1!!)
i'm so excited to be able to share this game with more people (and i think the port plays really well on consoles with gamepad controls) so i hope you'll check it out if you'd like (:

it should be out in most regions now on all consoles except for japan (switch/ps4), which will be releasing a little after.
the console version has updated graphics (now in 1080p!!) as well as an in-game music box so you can enjoy the soundtrack from the menu (there are some rough sketches of art that you can unlock too 👀)
to go with the console release, this pc/android jam version has also been updated with french & german translations.
i hope you'll all enjoy!
Files
a-hero-and-a-garden-win.zip
39 MB
Version 1.14
Aug 28, 2020
gardengame-1.14-linux.tar.bz2
31 MB
Version 1.14
Aug 28, 2020
a-hero-and-a-garden-osx.zip
34 MB
Version 1.14
Aug 28, 2020
Get A HERO AND A GARDEN [jam ver.]