A HERO AND A GARDEN [jam ver.]
🌱 A HERO AND A GARDEN has been released!
---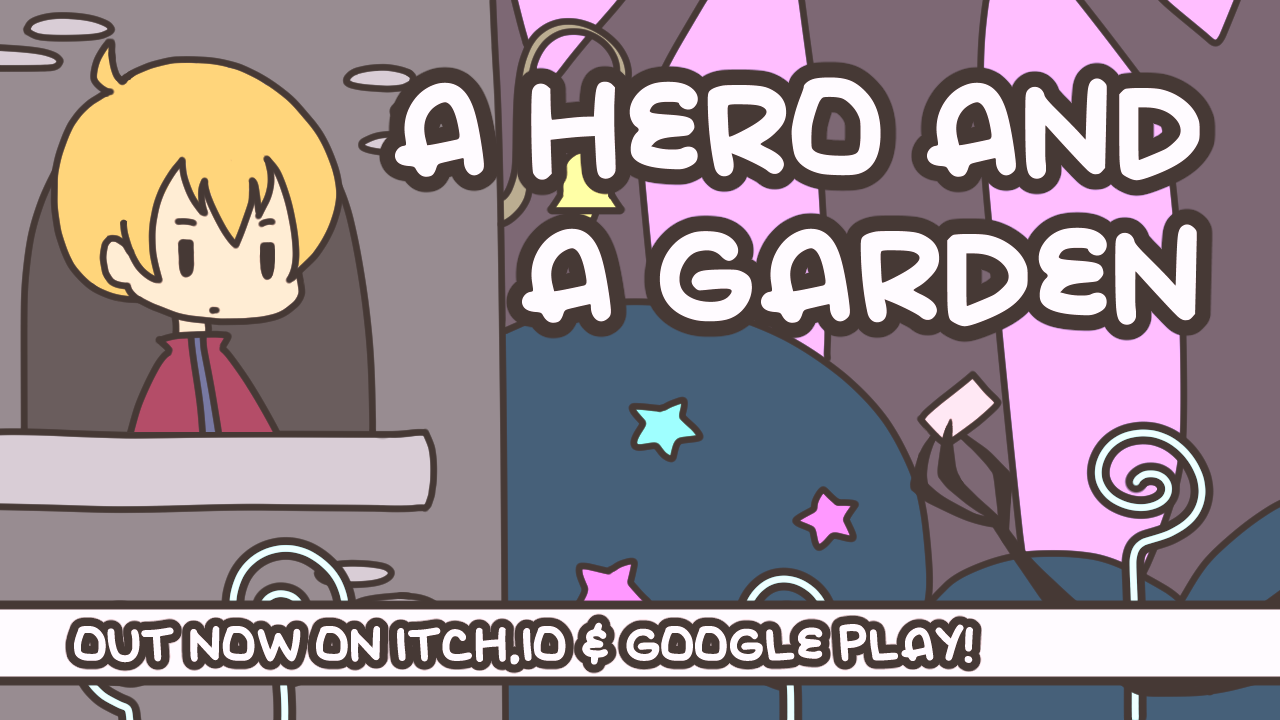 once upon a time, there was a princess in a tower.
a brave hero went to save her... but that didn't work out.
he's pretty good at gardening though!
~
A HERO AND A GARDEN is a visual novel & clicker game and it has officially been released today! it was created for nanoreno2019 and is a game about a hero tending a garden.



harvest berries, fulfil requests, & repair the town (that you destroyed)!
it's available on pc/android at itch.io (here!) & google play
pc (win/linux/mac): https://npckc.itch.io/a-hero-and-a-garden
android: https://play.google.com/store/apps/details?id=com.npckc.garden
Files
gardengame-linux.tar.bz2
33 MB
Mar 29, 2019
A HERO AND A GARDEN - art collection.pdf
7 MB
Mar 29, 2019
Get A HERO AND A GARDEN [jam ver.]