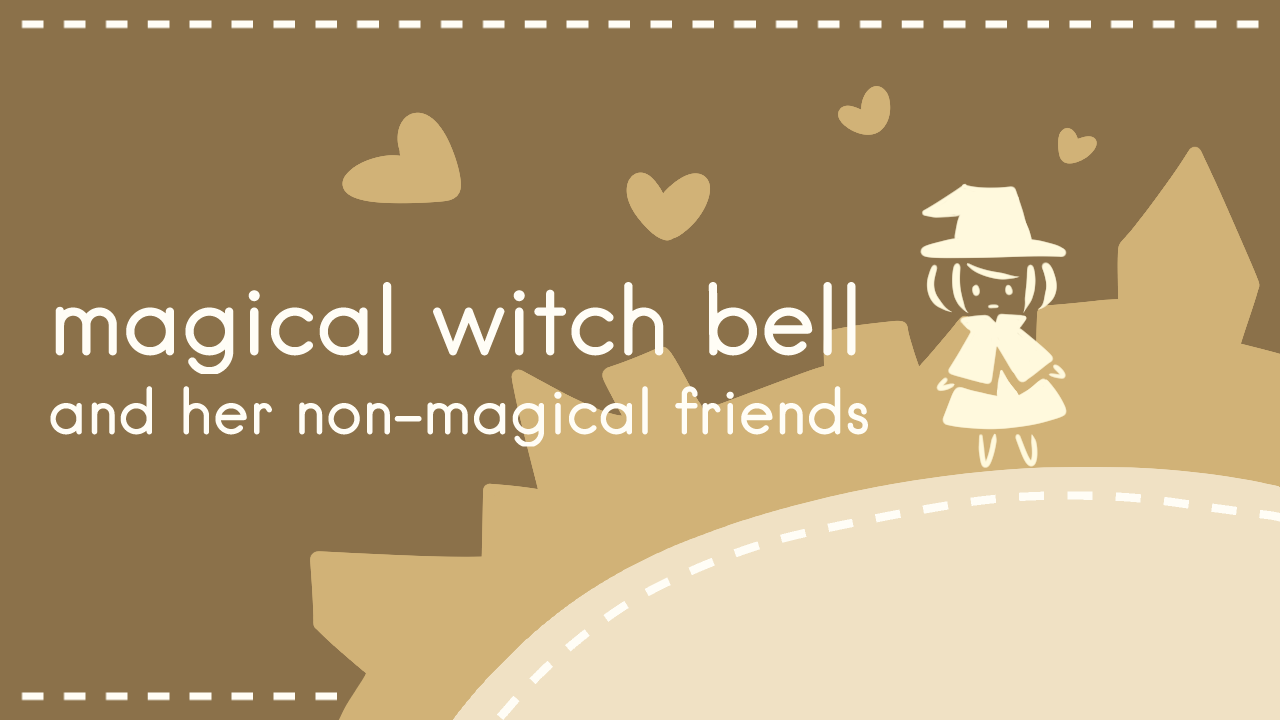 Magical Witch Bell and Her Non-Magical Friends
Magical Witch Bell is now available on android!
---
a magical witch named bell lives in a small non-magical town, where she spends her days fixing trinkets and creating gadgets. she's the only magic user here, but for some reason, magical mishaps have been happening all over town...
~
hello! MAGICAL WITCH BELL AND HER NON-MAGICAL FRIENDS is a short visual novel (~30 minutes) which is now available on android! now you can join bell on her magical adventures while on the go ✨
there are a bunch of little fixes, like ui optimisation for a smaller screen & adding an about page.
you can download the game for free here! → https://play.google.com/store/apps/details?id=com.npckc.bell
Files
bellgame-linux.tar.bz2
33 MB
Aug 02, 2019
Get Magical Witch Bell and Her Non-Magical Friends