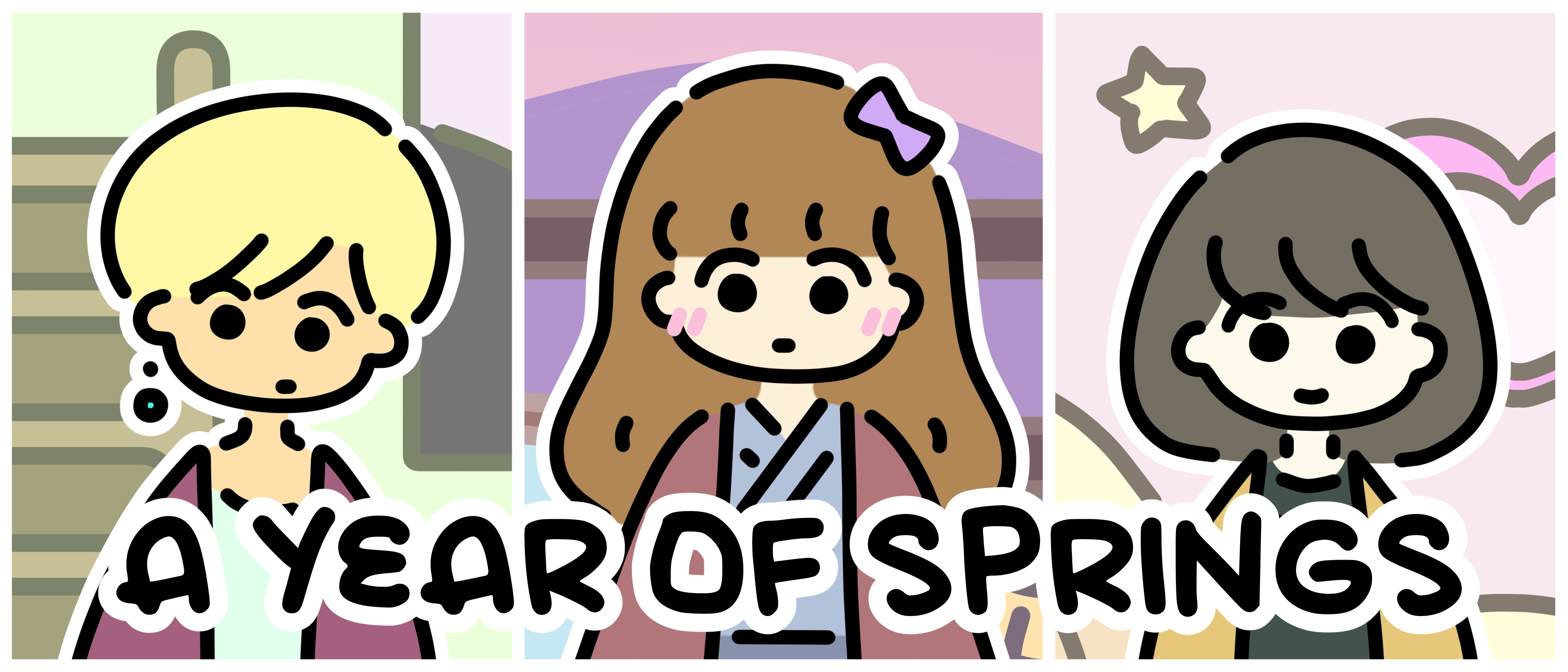 A YEAR OF SPRINGS
A YEAR OF SPRINGS coming to steam for tokyo game show!
---
an announcement...

A YEAR OF SPRINGS is going to be showcased at TOKYO GAME SHOW 2021 ONLINE - which also means it's coming to steam on september 29!
links
tokyo game show indie selection page
demo
there will be a demo playable on steam during tokyo game show's online four-day event for anyone who would like to check it out. in the demo, you'll be able to play through all of one night, hot springs, the first game in the trilogy. art & music was remastered for the trilogy & everything looks/sounds great so definitely check it out if you haven't played yet! i'm really proud of how everything came together.
for previous purchasers!
for those of you who previously purchased A YEAR OF SPRINGS on itch.io up to this date (2021/9/1) & would like a steam code, please contact me through the A YEAR OF SPRINGS website with the email of the itch.io account you used to make your purchase & request a steam code. while it may take some time for me to get back to you, i will make sure to send out codes by the release date if you contact me before then. (please make sure to contact with the email you used to make the purchase or i won't be able to send you a code! there are currently no plans to include steam codes with itch.io purchases or itch.io codes with steam purchases in the future.)
finally
it's exciting but also scary to be sharing this game on steam because it's one that's very personal to me & also covers some really sensitive topics, so it'd mean a lot to me if you'd check the page out & wishlist the game so it can reach the people who would like to see it!
wishlist the game here!