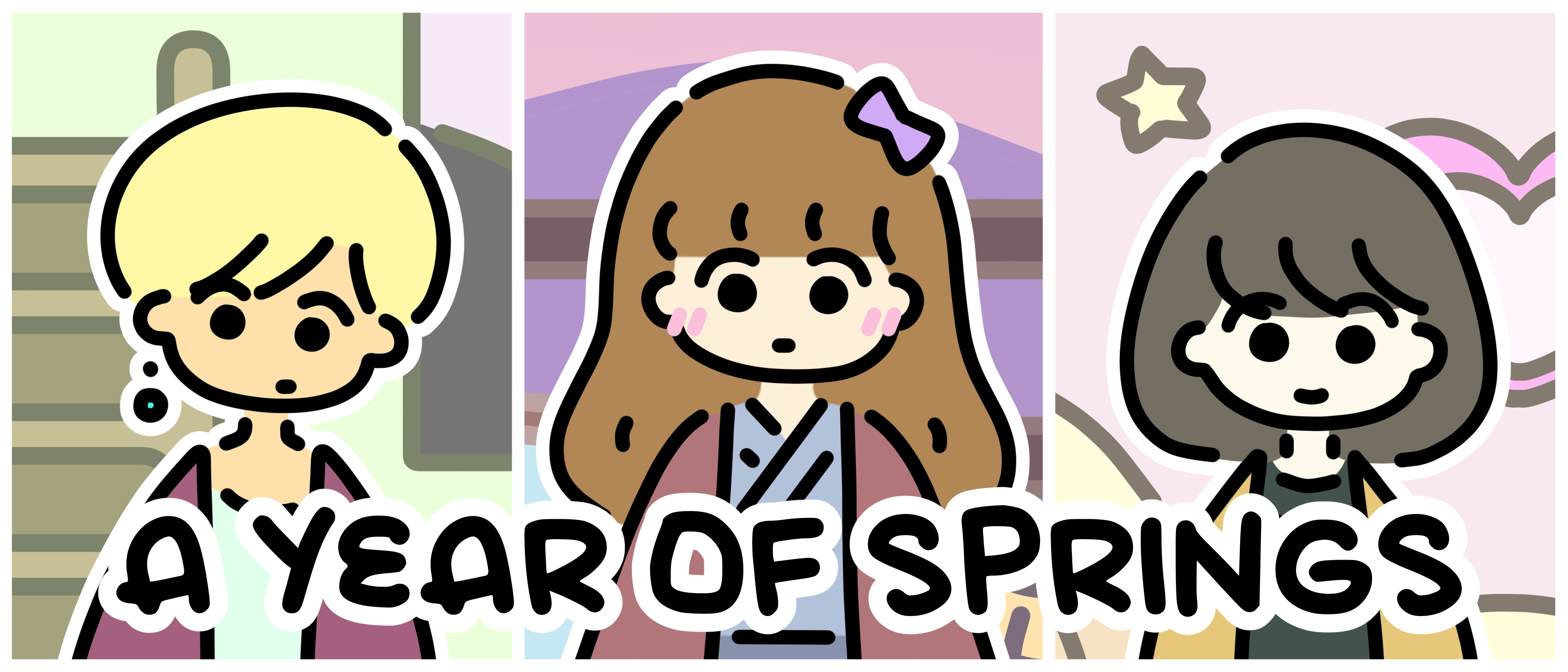 A YEAR OF SPRINGS
A YEAR OF SPRINGS v1.05: minor update
---
made a minor update to fix stuff people asked me to!
top choice button is no longer highlighed by default so you won't accidentally skip past if you're on controller (hopefully)
fixed some typos
also updated to renpy 7.5 but that's an internal thing & shouldn't change too much for you the player - maybe it will make things go more smoothly???
that's all though! hope you all enjoy A YEAR OF SPRINGS.
Files
a-year-of-springs-win.zip
109 MB
Version 1.05
Nov 18, 2022
ayearofsprings-1.05-linux.tar.bz2
93 MB
Version 1.05
Nov 18, 2022
a-year-of-springs-osx.zip
91 MB
Version 1.05
Nov 18, 2022