THE MONSTER CLUB
Hello, monsters and non-monsters!
We are currently recruiting members for THE MONSTER CLUB, a NEW HOME FOR MONSTERS AND FRIENDS. (See image!)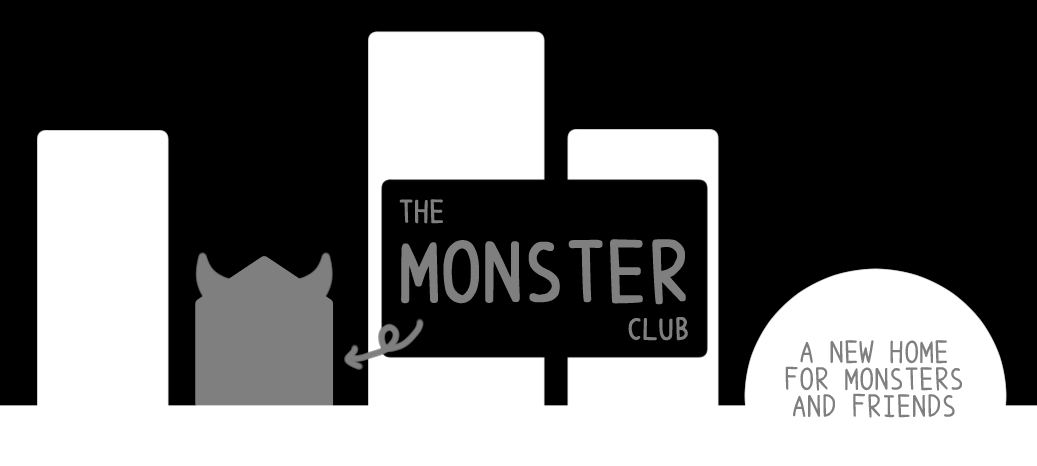 RULES OF THE MONSTER CLUB:
1. BE KIND TO ALL MONSTERS
2. BE KIND TO HUMANS TOO
3. BE KIND TO YOURSELF
As long as you can follow these rules, you too can be a card-carrying member of THE MONSTER CLUB.
If you would like to join, all you have to do is print out your own membership card and carry it with you at all times, to let any monsters know that you are a friend and that they can feel safe around you.
If you would like to support our cause, please consider donating for a VIP MEMBERSHIP, which will let you print out a special membership card that has a GOLD LOGO ⭐

Thank you, and I hope you have a nice and monstrous day!
-
Want to see more games like this? Sign up for my newsletter!

Join my Patreon for secret updates, a monthly digital postcard & early access to my games!

Download
Click download now to get access to the following files:
THE MONSTER CLUB - MEMBER (REGULAR VER).pdf
49 kB
THE MONSTER CLUB - MEMBER (PRINTER-FRIENDLY VER).pdf
50 kB
THE MONSTER CLUB - VIP MEMBER (GOLD LOGO VER).pdf
64 kB
if you pay $2 USD or more