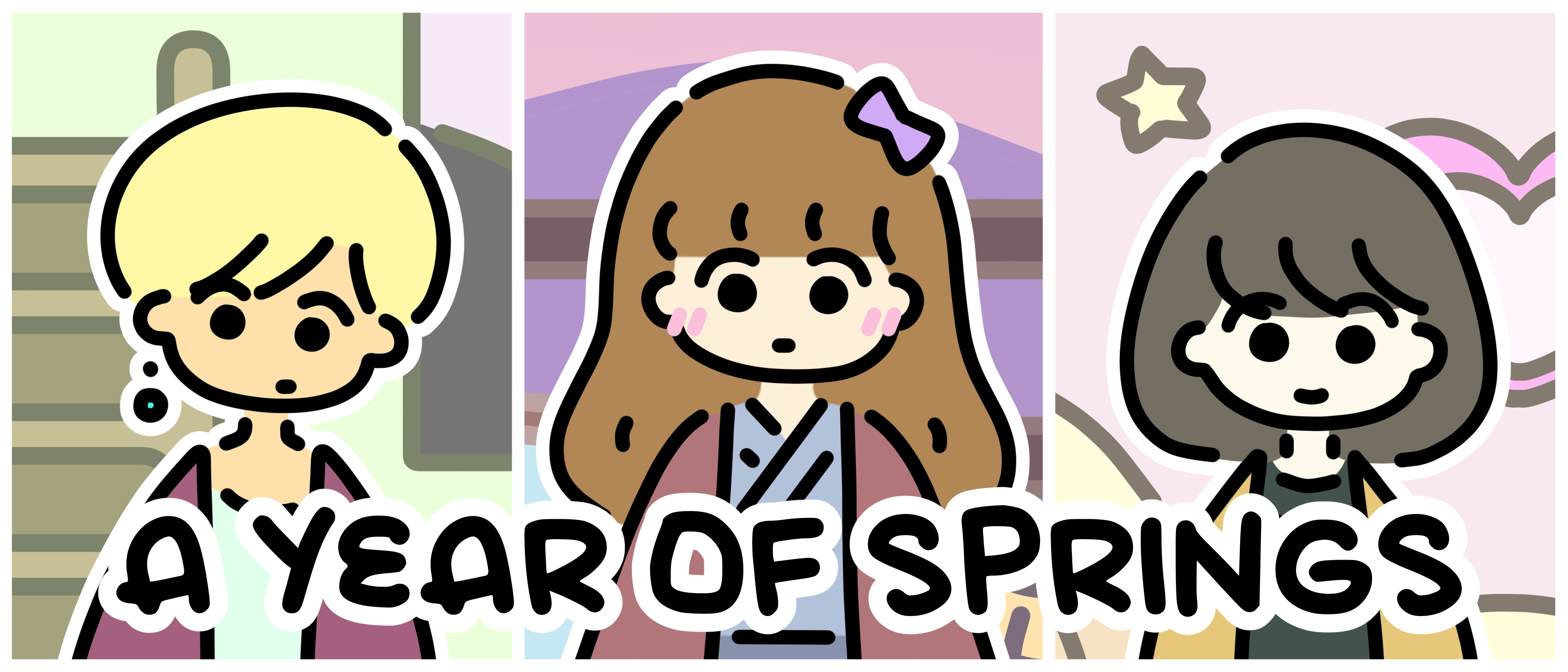 A YEAR OF SPRINGS
A YEAR OF SPRINGS out now!
---
three women, three stories, three springs.
・・・
experience the stories of haru, erika, and manami in A YEAR OF SPRINGS, a visual novel trilogy about a trio of friends navigating their feelings of love, connection, and just wanting to belong.
・・・
FEATURES:
three visual novels with multiple endings
an all-new epilogue exclusive to the trilogy collection
soft and cute art with a relaxing original soundtrack
music player, cg gallery, and other extras
・・・
content warning: this trilogy discusses issues that people of different genders and sexualities may face, which is a topic that can be sensitive and personal.
・・・
get the game here: https://npckc.itch.io/a-year-of-springs

Files
a-year-of-springs-win.zip
109 MB
ayearofsprings-1.0-linux.tar.bz2
93 MB
a-year-of-springs-osx.zip
91 MB