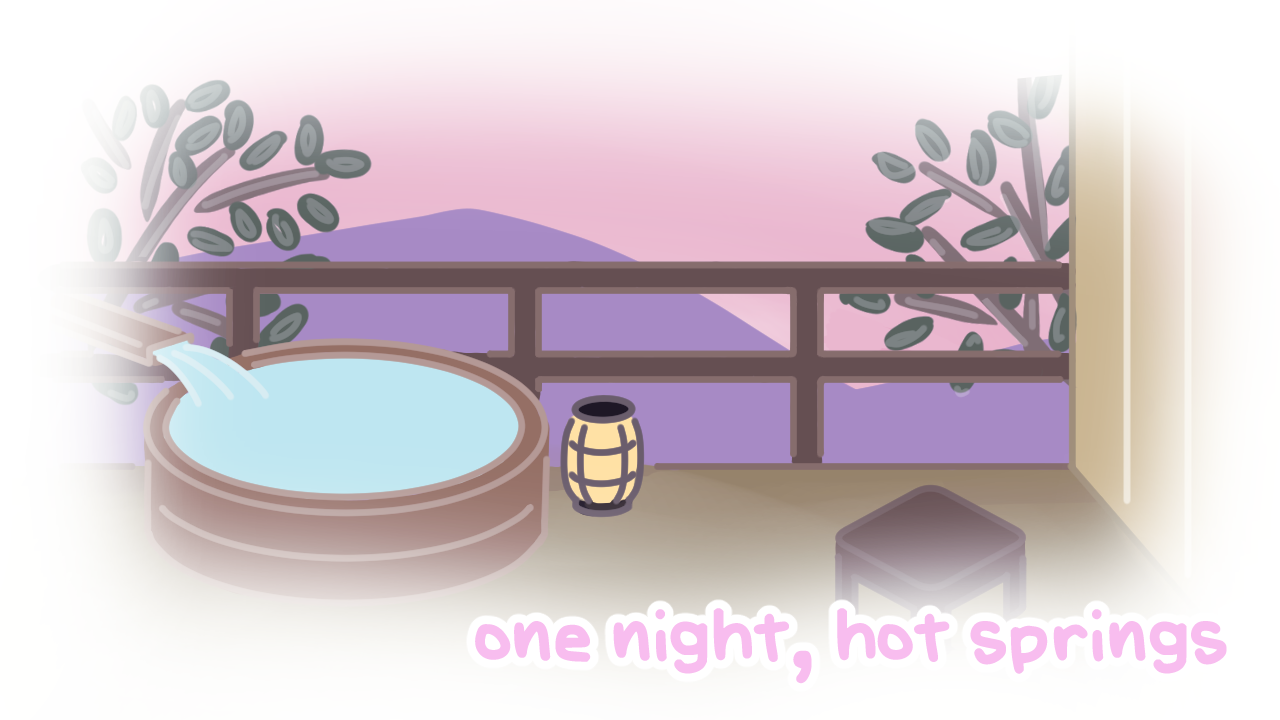 one night, hot springs
Added: Music Room, Hints, Korean!
---
this is another update fairly soon after the previous one, but it's a slightly bigger update!
i've added a music room so that you can listen to the songs you hear in the game.
as well, there is now a ♥ hint option that should help some people who were having issues finding the bad end.
there is also a korean translation courtesy of KyleHeren.
i hope you enjoy!
Files
onsengame-1.0-win.zip
29 MB
Apr 10, 2018
onsengame-1.0-linux.tar.bz2
34 MB
Apr 10, 2018
onsengame-1.0-mac.zip
28 MB
Apr 10, 2018
Get one night, hot springs