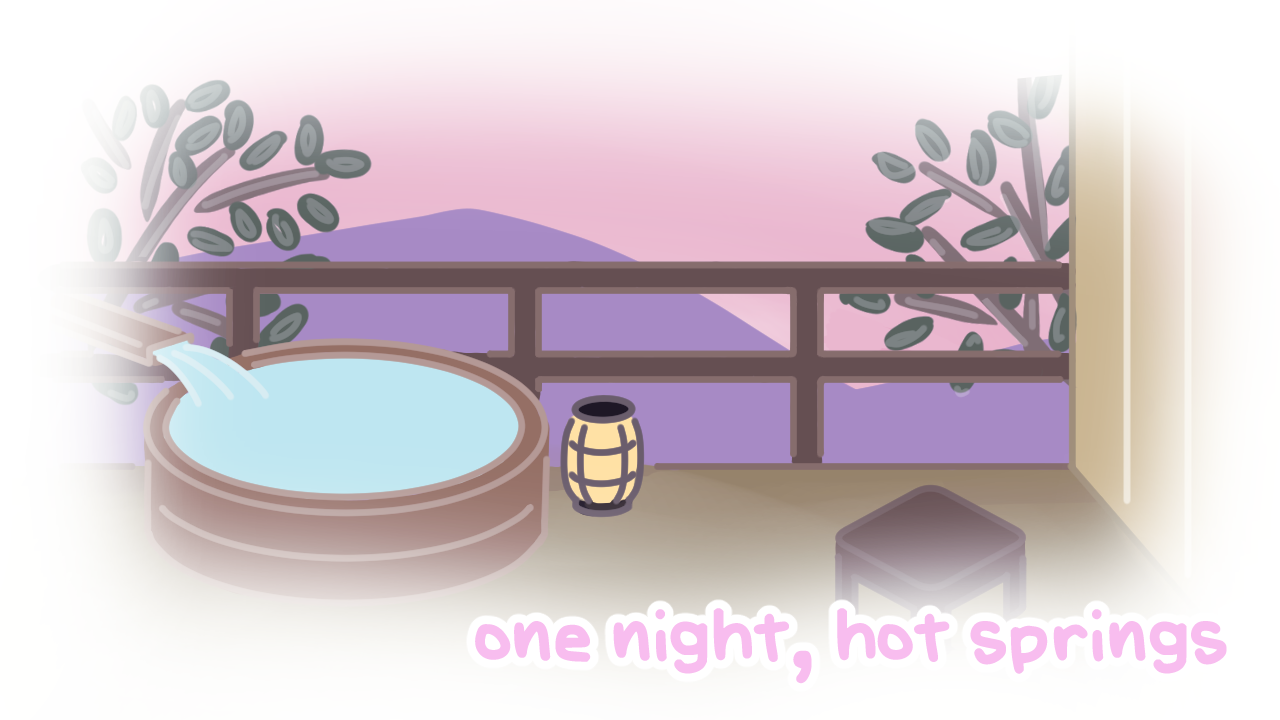 one night, hot springs
"one night, hot springs" coming soon to steam!
---
announcement!
one night, hot springs will be coming to steam on august 31 (or aug 30 for you pdt/edt folks.) add it to your wishlist!
STEAM LINK CLICK HERE!
the steam version will be the same as the itch.io version and will be free as well, but it will also have steam achievements, so if you'd like, please try the game on steam!
i only had the courage to post to steam because of all the support from you people who played the game from itch.io so thank you all so much ❤ i hope you'll enjoy the game on steam too.
Get one night, hot springs